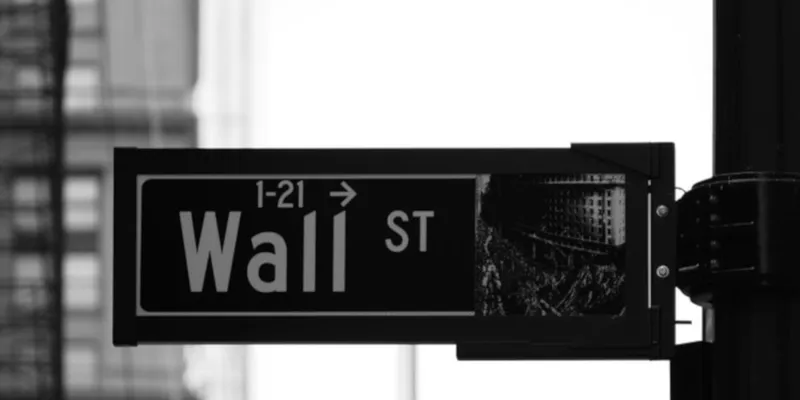 Bachelors in Finance Abroad
Overview
A bachelor's degree in finance is a professional degree offered by top universities in different countries for students who are keen to make a career in finance and accounting. Through bachelors in finance courses, students will get a clear insight into the different models of quantitative finance and statistical techniques. The course is designed to equip students with skills needed in a career like investment banking, stats, corporate finance and others. There is a wide scope for students seeking this career where they can be associated with investment, stock trading, assets management, and others.
The global finance scenario is wider than expected. One way to understand the global financial level is to start with bachelors in finance abroad. More and more international students are now seeking admission for the bachelor's course offered by top universities. The skills and knowledge required to work in the finance industry are the main topics in the bachelor degree in finance courses. Studying abroad for a finance degree gives you the chance to gain knowledge in a locale with a thriving financial sector.
Through the course, students will get exposure to different areas of the financial sector. There are good professional opportunities ahead after completing a bachelor's in finance abroad, and students shouldn't miss the same.

Why Study Bachelors in Finance Abroad?
Since bachelor's degree in finance focuses on the international financial standard curriculum, students will have great exposure during academic years. Some of the top universities offer the updated courseware, allowing students to learn and develop skills required in this field. Some of the reasons to take up a bachelor's in finance are-
Get Insight of Global Finance- Students taking up bachelor of business finance will get a global insight on how the financial world works. Curriculum in overseas universities is designed keeping world finance in the market.


Prepare for the Professional Career- Since the degree is professionally oriented, students will be equipped with leadership, finance, and other skills. Top companies look for financial experts and fresh graduates to hold the position and give a new direction.


Learn Different Skills

-When you are learning a bachelor's course, you will learn different skills you can apply in the professional area. From analytical skills to arithmetical, you can understand and apply concepts like profit and loss ratios, payroll administration, and other things in finance management.
Course Structure
Pursuing bachelor's degree in finance is quite promising for international students. Students, while pursuing a bachelor of business finance, will spend learning practical computer software experience, attending lectures, and other methods. You will also have opportunities to share your learning in seminars and work groups. The bachelor of finance program structure is created to mould you into a professional who is prepared for the workplace. Let us check the course structure for the master's in finance-
Duration: The bachelor of finance course is offered with a duration of 3-4 years. Most countries also have placement options and paid internships for students participating in the program.
Course Subjects
Besides finance analysis, students through the course structure will be able to build communication and analytical skills. The core course structure involve-
Accounting and Statistics for Financial Analysis

Financial Markets and Institutions

Investments Analysis of Financial Statements

Financial Management

International Finance

Computer applications

Business

Microeconomics

Macroeconomics

Statistics

Calculus
Top Specializations
There is a range of specialization courses offered by top universities for bachelor degree in finance courses. Some of the specialization courses include-
Behavioural Finance

Corporate Finance

Financial Mathematics

Financial Accounting and Analysis

Professional Practice in Finance
Core Skills
Besides your academic skills, you also need to possess other skills in order to pursue bachelors in finance abroad. Some of them are:

Basic Finance Skills
You need to carry some essential finance handling and calculation skills. Irrespective of the challenging finance task, you should be very good with numbers and analysis.

Proficiency in Finance Software
The financial job includes using finance related software to a large extent. A financial expert should be proficient enough in software for managing projects, financial statements, and compliance.

Critical Thinking
You need to have critical thinking and analysis skills to manage finance. Since finance is a broad and complex area, you need to carry this skill to get along.
Requirements
International students seeking admission for bachelor of business administration in finance at top colleges have to fulfil the eligibility criteria and provide important documents for admission. Here is an overview of the requirements to qualify for the MS in finance colleges:
High school qualifications

English Language Tests Scores

Passport and Visa
Let us get into details below:


High school qualifications
It is the most common requirement students need to fulfil for the admission process. Students need to present a 10+2 score with finance and accounting as the subject from a recognized university with 70-80% marks and the CGPA should be around 3.7
.
English Language Tests Scores
IELTS, TOEFL, or PTE results are important requirements to pursue the course. You need to have the required score to meet both visa and admission purposes. In general the score should be around-
All overseas students who wish to enrol for the bachelor's degree at any university abroad must have a current passport and a student visa. Ensure to apply for your visa at least 3 months before the anticipated departure date.
Read: International Student Visa

Documents Required to Apply for Bachelor of Business Finance Abroad
Admission to apply for the best bachelor of business finance in the world requires a set of documents. Some of these important documents are mentioned below:
Education transcripts of previous institutions

Standardized test scores

English Language Test Scores

Updated Resume or CV

Valid Passport

Study Permit

Proof of funds

Admission Process in Bachelor of Accounting and Finance Colleges
Here is a step-by-step guide to apply at top universities for bachelors in finance:
Find out the best universities and colleges that offer the respective programs.

Now you need to browse the university websites and collect all the information required for admission to these courses.

Submit all the documents such as test scores, transcripts, certificates, etc.

Fill out your application form with all the necessary details and pay the application fees.

After processing your application, you will be asked to attend an interview as a part of the admission process from the university.

Once you clear the interview, you will get your admission letter and you can book your seat at the college or university.

Pay your tuition fees and start your desired course at the university.
Top Scholarships
Scholarships are the best financial assistance for students seeking bachelor's courses in finance in any country or university. These grants help students to cover tuition costs and are offered under certain eligibility. Some of the scholarships offered by universities to pursue the course are-

UNIL Master's Grants in Switzerland for Foreign Students- Switzerland
The scholarship is offered by the University of Lausanne in Switzerland for students wanting to pursue master's courses in finance or any course at the university. Students need to have a bachelor's degree from any of the top universities and a present score of the language level with at least B2 in French or English.
Amount- Monthly stipend of USD 1594.69 (INR 12, 7497)

Dean's Excellence Scholarship Program-UK
It is offered by the University of Edinburgh Business School to help students in covering the cost of study for bachelor's and master's courses. The scholarship is based on merit and available to all applicants of Business School.
Amount- USD 10024 (INR 797849.25)

Chevening Scholarships-UK
Chevening Scholarships are funded by the Foreign and Commonwealth Office (FCO) - target the next generation of leaders and opinion-formers early in their careers. It is also offered to students pursuing master's courses in the UK. International students with top academic records will receive the grant.
Amount- USD 21,964 (INR 17, 56,074.73)

Lester B. Pearson International Scholarships- Canada
The scholarship covers the master's costs. It is offered to foreign students enrolled in masters programs at the University of Toronto who have demonstrated academic achievement. Students need to present their undergraduate degree scores and fulfil other eligibility criteria.
Amount- The amount may vary and covers tuition, books, and full residence support for four years.

GyanDhan Scholarship
The scholarship is applicable for students pursuing masters in university in Canada, USA, Australia, and others. The scholarship is offered on the merit basis.
Amount- USD 1250.76 (INR 1, 00,000)
Read: Top Scholarships to Study Abroad

Cost of Studying Bachelor's in Finance Abroad
When you apply for bachelor's in finance courses, get a clear idea about the fees along with the cost of living you need to pay. The overall bachelor of finance and accounting fees at the best universities can be divided into two categories: tuition fees and cost of living.

Tuition Fees
The bachelor of finance and accounting fees in most universities and colleges is around- USD 20038- 43833- INR 16, 00,000- 35, 00,000) per year. In many public universities in some countries, students are charged very less for the respective course.

Cost of Living
Besides tuition fees, students also need to bear the cost of living in their respective countries. On average, the cost of living that covers transportation, accommodation, food, and others is around (USD 1000-2000 INR 79,945.50- 15, 9891) monthly.
Work Opportunities
After completing a bachelor of business administration in finance abroad from top universities, students have multiple job opportunities. Different roles are offered, from financial analyst to finance manager and stockbroker. They can apply for jobs in different sectors such as accounting, marketing, financial consultant, etc. Here are some job roles after bachelor's in finance are.
| | |
| --- | --- |
| Job Title | Average Salary Per Year |
| Financial Manager | USD 72,000 |
| Management Consultant | USD 57,000 |
| Financial Analyst | USD 83,000 |
Read: How to Work While Studying Abroad?
The bachelor's in finance abroad introduces students to a complete insight into finance subjects. Students, after completing the course, will gain confidence to take up financing roles in top companies. If you wish to pursue bachelor's in finance abroad and want to learn more about different courses, do get in touch with our Yocket counsellors today.
FAQs
Ques. Is pursuing a Bachelor Degree in Finance abroad worth it?
Ans. Yes, there are different countries and universities offering this course where they get good practical exposure.
Ques. What is the duration of a Bachelor Degree in Finance abroad?
Ans. The course duration for a bachelor degree in finance abroad is 3-4 years.
Ques. Which are the top countries to pursue a Bachelor Degree in Finance?
Ans. Some of the top countries where students can pursue bachelor degree in finance in abroad are-
UK

USA

Germany

Ireland

Australia
Ques. What is the basic educational requirement to pursue a Bachelor Degree in Finance abroad?
Ans. The basic educational requirement to pursue the respective course is a 10+2 passing certificate in a relevant course from the respective college.
Ques. Are TOEFL and IELTS required for a Bachelor Degree in Finance abroad?
Ans. Yes, many of the top universities in different countries ask for IELTS and TOEFL scores. The score should be around-
TOEFL- 80-100
IELTS-6.0- 7.0