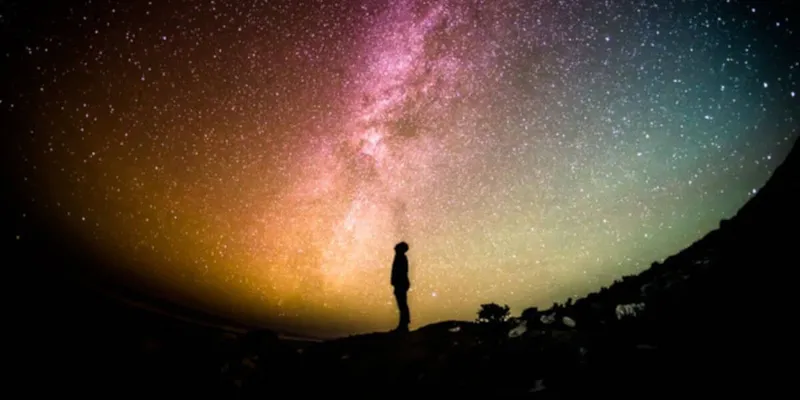 Bachelors in Astrophysics Abroad
Overview
Astrophysics is the branch of astronomy concerned with the physical nature of stars and other celestial bodies, and the application of the laws and theories of physics to the interpretation of astronomical observations. Thus, earning a bachelor's in astrophysics abroad gives you the chance to immerse yourself wherever on our planet that you've always been interested in or that academically appeals to you the most, all the while expanding your grasp of the fundamental concepts of this significant discipline.
Bachelor of science in astrophysics abroad will allow you to study the physical properties and dynamics of stars, nebulae, planets, asteroids, and moons as an astrophysics student. Those seeking to launch a career in this area can benefit from the BSc in astrophysics abroad. Additionally, you can learn more about the many subsets of the domain and the field as a whole, allowing you to subsequently decide where to focus your attention.

Why Study an Astrophysics Bachelor Degree Abroad?
Astrophysics teaches you the fundamentals of physics and shows you how to use them to understand the physics of astronomy. Since there have been a lot of astronomical discoveries, there is an increased interest in the subject among students. Your Bachelor of Science astrophysics length will also depend on whether you finish a second 12-month placement while you're studying. Placements are a great method to expand your professional network and increase your employability. Some of the reasons to study bachelors in astrophysics abroad:

Learn More about Astronomy
One of the best parts of undertaking a BSc in astrophysics abroad is you will be able to learn more about astronomy, galaxies, black holes, and many other things. The field of astrophysics is more closely related to the physical theories and characteristics of the celestial bodies. Thus, it delves into the essence of astronomical objects rather than simply observing the positions or motions of planets and stars in space.

Get Closure to Maths and Physics
You will learn mathematical and problem-solving techniques in the setting of algebra and calculus in Mathematics. There is an increasing emphasis on physical applications. Additionally, you have the choice of taking Introductory Astrophysics or Discovering Astronomy and Astrobiology. You can choose to take classes in academic fields other than your own.

Study at Top Ranking Universities
Astrophysics bachelor degree is offered by many of the top universities in different countries. So you have a choice to choose among the best ones and complete your bachelors.
Suggested: Benefits of Studying Abroad
Course Structure
Astrophysics is one such subject which you can study at many educational levels. A BSc in astrophysics typically takes three to five years to finish, depending on the university and country of study. Lectures, seminars, workshops, observatory experiments, and laboratory work are part of the coursework. In order to help you learn more about how the universe functions, several colleges will also arrange for you to visit various observatories.
Duration- Similar to other undergraduate courses, Bachelor of Science Astrophysics Abroad is of 3-5 years. It completely depends on the country and the university.
Course Subjects
The course topics included in the Bachelor of Science Astrophysics Abroad cover all the present topics. Some of the areas covered are-
Astronomy and astrophysics

Physics

Mathematics

Electromagnetism

Thermal and quantum physics
Top Specializations
There is a range of specialization courses offered by universities abroad for bachelors in accounting. Some of the specialisation courses in bsc astrophysics colleges include-
Physics of Stars

Physics of Planetary Systems

Introduction to Research Work

Radio astronomy
Core Skills
Besides presenting your academic skills, and other requirements, to pursue the BSc in astrophysics you need to present some other skills including-

Good in Maths and Physics
Although mathematics is necessary in physics and astronomy, practically all of it is learnt throughout your academic studies. Even advanced college courses cover the broad strokes of the math you will use in your job. Having a good skill in applying maths and physics will certainly help you build a career ahead.

Critical Thinking
Studying astronomy requires a lot of critical thinking processes. You need to have a great process of giving an insight about your research work and studies done regarding astronomy.

Problem Solving Skills
Anyone who has worked in the astronomy sector will tell you that they frequently participate in different decision making processes. With a degree in astronomy, you'll be prepared with the methods and approaches needed to address these problems as they arise.
Suggested: Latest Study Abroad Updates
Requirements
Irrespective of the country or university you are pursuing this course, there are certain requirements you need to fulfil. There are three different requirements that are quite common in bsc astrophysics colleges-
High School Certificate

Language Requirements

Passport and Visa
Let us check in details

High School Certificate
Students should provide diploma or upper secondary education in science background with subjects including Maths, Stats, and Physics or relevant courses. The score for maths and physics should be of AA A grade and a score of 50-60% with a CGPA of 4.0.

Language Requirements
IELTS, TOEFL and other entrance exams results are quite common for international students to pursue astrophysics bachelor degrees abroad. In general the score should be around-

Passport and Visa
All overseas students who wish to enroll in an Astrophysics Bachelor Degree at any university abroad must have a current passport and a student visa. Do not forget to apply for your visa at least 3 months before the anticipated departure date.
Suggested: International Student Visa Details

Documents Required Applying for Bachelor of Science Astrophysics
As a part of admission for the BSc in astrophysics colleges abroad, students need to provide some vital documents to the authority. Some of this are-
Proof of Financial Support

Copy of Valid Passport & Visa

Standardised Test Scores

Study Permit

CV or Resume

Admission Process for Bachelor of Science Astrophysics Abroad
To complete the admission process, make sure you are ready with required documents. Although there could be changes according to the country, but we have mentioned the common admission process-
Check the official university website to see if you match the eligibility requirements for your desired program.

Take a look at the important documents and permits that you need to submit along with your application.

Complete the online application form and pay the application cost.

After submitting your application, you can log in to the admission portal.

Meanwhile, you can gather all of the documents needed to apply for a study permit.

If you meet the required needs, the university invites you for the entrance exam.

The cut-off for the entrance exam is determined by the college administration. If an applicant performs well on the entrance exam and meets the cut-off, the next step is processed.

Once the university accepts documents and scores, you can get an acceptance letter from the applied university

After receiving an acceptance letter you can apply for the study visa
Suggested: Entrance Exam for Abroad Studies
Top Scholarships
Since the fees for bachelors in astrophysics abroad are different as per universities and colleges, students need a finance backup to pay off. One of the best ways to pay for the course is to be eligible for a scholarship. There are various scholarships available for overseas students that provide respectable perks to assist their travel and academic endeavours abroad. Some of the scholarships offered are-

Faculty of Engineering International Scholarships
The Faculty of Engineering International Scholarships is offered for students who belong to nations like India, Argentina, Bangladesh, and others. It covers the tuition for students seeking bachelor's degree in the respective field.
Amount- The grant covers complete tuition fees.

Joint Japan World Bank Graduate Scholarship Program
The Joint Japan/World Bank Graduate Scholarship Program (JJ/WBGSP) is open to women and men from developing countries. It is offered for those who are applying to degree programs in development-related fields and who have relevant professional experience and a history of supporting their countries' development efforts.
Amount- Covers USD 834.43 (INR 66514)

Sydney Scholars Awards Australia
The core mission of offering this scholarship is to help students complete their studies and prepare for the future leaders. The scholarship is offered by The University of Sydney.
Amount- Students pursuing any course will receive a grant of USD 6000 (INR 47, 76, 01) that covers tuition fees.

New Zealand Aid Programme 2023 Scholarships for international students
Offered by multiple universities, the scholarship covers the entire fees of students pursuing undergraduate courses. Students who fulfil the eligibility criteria will get the grant
Amount- Students pursuing any course will receive a grant of USD 1828.11 (INR 145518.10) that covers tuition fees.
Suggested: Top Scholarships to Study Abroad

Cost of Studying Bachelor of Science Astrophysics Abroad
Students when applying for Bachelor of Science Astrophysics programs in the world need to also consider the cost of studying in the respective country and college. Different colleges and universities in different countries charge different fees. The cost of study is divided into two parts-

Tuition Fees
The tuition fee in top ranking universities and colleges for BSc in Actuarial Science is around- (USD 14900- 20,000- INR 11, 87,713- 15, 94,246) per year. In countries like the UK, Spain, Italy, and others public universities charge quite less.

Cost of Living
Along with the tuition fees, students also need to consider the cost of living. On average, the cost of living that covers transportation, accommodation, food, and others is around USD 11,268.58-15,024.77 (INR 9, 00,000- 12, 00,000) yearly.
Suggested: Cost for Studying Bachelors Abroad
Work Opportunities
There are good job prospects for students after completing Bachelors in Astrophysics Abroad. There are promising jobs abroad for international students. From professor to thermal engineering and cosmological data analyst, there are different job options students can have. Some of the job role are-
| | |
| --- | --- |
| Job Role | Average Payscale Annually |
| Research scientist | USD 78,000 (INR 62,17,559) |
| Planetarium director | USD 82,000 (INR 65,36,408) |
| Meteorologist | USD 94,000 (INR 74,92,956) |
| Climatologist | USD 96,000 (INR 76,52,380) |
Suggested: How to Work While Studying Abroad?
Since the Bachelor of Science astrophysics is highly in demand, more and more students are looking forward to seeking admission in any of the top countries and universities. It opens the door for masters and PhD. If you wish to pursue a Bachelor of Science astrophysics abroad and require guidance and assistance, do get in touch with our counselors at Yocket now.
FAQs
Ques. Which is the best country to pursue bachelors in astrophysics?
Ans: UK is one of the top countries to pursue bachelors in astrophysics where students will receive the best learning experience with practical assistance.
Ques: Which courses are best for bachelors in astrophysics?
Ans: There are different options to pursue bachelors in astrophysics. Some of these are-
Bachelor in Astrophysics and Atmospheric Sciences

Bachelor of Science - Astrophysics

Bachelor of Science - Astronomy & Astrophysics
Ques: What is the overall duration of bachelors in astrophysics?
Ans: The duration differs according to the country and university. However, the average duration is 3-5 years.
Ques. What is the basic educational requirement to pursue bachelors in astrophysics?
Ans: The basic educational requirement to pursue the respective course is 10+2 passing certificate in relevant background with 60-60% marks. Maths, Physics and Chemistry should be the main subjects.
Ques. Are TOEFL and IELTS required for bachelors in astrophysics?
Ans: Yes, many of the top universities in different countries demand for IELTS and TOEFL scores. The score should be around- TOEFL- 80-100, IELTS- 6.5-7.0.