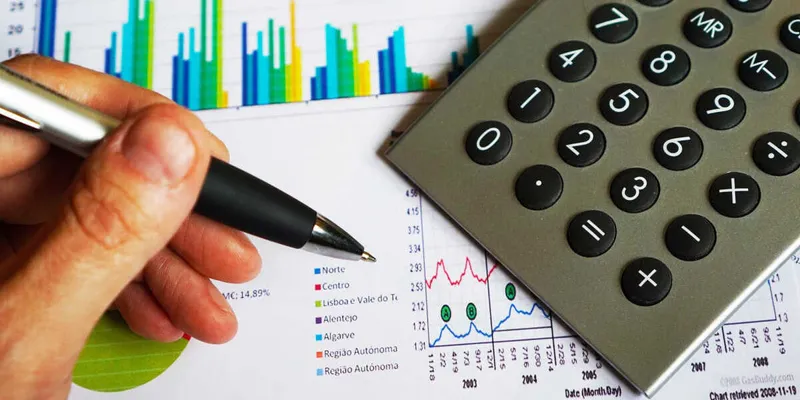 Bachelors in Actuarial Science Abroad
Overview
Actuarial science is a field that determines, measures, and controls risk using mathematical and statistical principles. Actuaries forecast and control the financial effects of uncertainty in a variety of industries, such as insurance, business, and government. Students pursuing bachelor of actuarial science will get complete insight about the field.
You'll research the actuarial science's ideas, models, and techniques and use them in practical settings. You will study finance, economics, and accounting in addition to honing your mathematical and statistical abilities to gain a deeper comprehension of actuarial contexts. A great opportunity to develop personally and professionally is studying abroad. Immersing yourself in unfamiliar environments requires you to be able to speak clearly, see risks, make crucial judgments, and think quickly.
Actuarial Science bachelor degree is available from numerous universities all around the world. Actuaries earn one of the highest salaries since they support the operations of major insurance and financial institutions. This is especially true if they have advanced degrees and training.

Why Study Bachelors in Actuarial Science Abroad?
Students taking up bachelor of actuarial science from top universities abroad get better exposure to the field. Actuaries are experts who examine facts and information to calculate monetary rewards. In situations where there is loss or damage, they provide these compensations. While studying actuarial science abroad you will be able to gain the experts as per the career prospects. Some of the reasons to take up best actuarial science programs in the world are-
Learn Problem Solving Techniques
For students who prefer to approach a problem by using hard facts, actuarial science is a good fit. That being said, in order to address crises, you must also employ economics, finance, computer science, and in-depth study in addition to mathematics and statistics. The bachelor of actuarial science abroad will give you that skill of problem solving.
Highly Demanding Degree
Bachelor of actuarial science is highly in demand among international students. Once you complete the course, you can move to masters or any specialized course in actuarial science. Due to its promising career, students prefer going for this course
Have International Job Opportunities
One of the best parts of pursuing Bachelor of actuarial science abroad is you get exposure to different international job opportunities. There are high-end jobs that can offer you with better pay.
Can Pursue Masters Course
Actuarial science bachelor degree is the gateway to masters course. You will be well prepared for higher studies and prepare well for the MSc or MA course offered by top international universities.
Suggested: Benefits of Studying Abroad
Course Structure
Most of the best actuarial science colleges in the world offer a BSc course for at least three years. Many of the course structures include practical work opportunities during the second and third year. Consequently, four-year bachelor's degrees are typical.
It's also common to study actuarial science with a related field like maths, statistics, computer science, or economics. You can use these joint-honours courses to customise your degree to highlight your interests and strong points. In general, bachelor of actuarial science is delivered through a mix of lectures, seminars, hands-on workshops, and tutorials. Exams, essays, presentations, and research projects are all examples of assessment procedures.
Duration: As mentioned above, the BSc Actuarial Science is offered for 3-4 years to complete. In many countries, the course also involves work exposure for corporate learning. This is to help students in getting practical learning experience and apply techniques while in the job.
Course Subjects
Universities and colleges offer similar core curriculum for the BSc Actuarial Science program. Some of the areas covered are-
Introduction to probability and statistics

Actuarial Insurance

Actuarial Models

Statistical Inference

Probability and statistics
Top Specializations
There is a range of specialization courses offered by the best actuarial science colleges in the world. Some of the specialization courses in bachelors of Actuarial Science in overseas include:
Calculus, statistics, probability

Keen analytical, project management and problem solving skills

Good business sense. Finance, accounting, economics

Solid communication skills (oral and written)

Strong computer skills
Suggested: Popular Courses for International Students Abroad
Core Skills
Students who are good in stats and maths are highly preferred for this course. However, there are other vital skills required for the BSc in Actuarial Science.

Analytical Skills
Since the field majorly relies on analytics and stats, you need to have good analytical skills. Throughout the course, you will be presented with challenges which you need to overcome using your analytical skills. Strong analytical skills can be beneficial in future too.

Good with Maths
The subject covers calculus, probability, and other areas; you need to be good with maths. For finance, and economics aspirants, good maths skills will work best.

Problem Solving Skills
Anyone who has worked in the actuarial science sector will tell you that they frequently participate in a firm's decision-making process. With a degree in actuarial science, you'll be prepared with the methods and approaches needed to address these problems as they arise.
Your course is meant to give you an understanding of the kinds of problems and circumstances from all walks of life that you can run into in your professional life.
Suggested: Know About Latest Study Abroad Updates
Requirements
No matter which country or university you are pursuing this course, there are certain requirements you need to fulfil. The usual length of the course is around 4 years. There are three different requirements that are quite common-
High School Certificate

Language Requirements

Passport and Visa
Let us check in details below:

High School Certificate
Students should provide diploma or upper secondary education in science background with subjects including Maths, Stats, and Finance or relevant courses. The score should be of A grade in Maths, 50-60% with a CGPA of 4.0-6.0.

Language Requirements
IELTS, TOEFL, SAT or PTE results are quite common for international students to pursue Undergraduate Actuarial Science Degrees Abroad. In general the score should be around-
TOEFL- 90-100

IELTS-6.5- 7.5

Passport and Visa
All overseas students who wish to enrol BSc actuarial science at any university abroad must have a current passport and a student visa. Do not forget to apply for your visa at least 3 months before the anticipated departure date.
Suggested: International Student Visa Details

Documents Required Applying at Best Actuarial Science Colleges Abroad
As a part of admission for the bachelor of actuarial science abroad, students need to provide some vital documents to the authority. Some of this are-
Higher education certificate

Academic transcripts

Language entrance scorecards

Proof of financial resources

Student Visa

Photo Identity

Admission Process for BSc in Actuarial Science Abroad
To complete the admission process, you need to have all the required documents. Although there could be changes according to the country, but we have mentioned the common admission process of best actuarial science colleges in world:
Check the official university website to see if you match the eligibility requirements for your desired program.

Take a look at the important documents and permits that you need to submit along with your application.

Complete the online application form and pay the application cost.

After submitting your application, you can log in to the admission portal.

Meanwhile, you can gather all of the documents needed to apply for a study permit.

If you meet the required needs, the university invites you for the entrance exam.

The cut-off for the entrance exam is determined by the college administration. If an applicant performs well on the entrance exam and meets the cut-off, the next step is processed.

Once the university accepts documents and scores, you can get an acceptance letter from the applied university

After receiving an acceptance letter you can apply for the study visa
Suggested: Entrance Exam for Abroad Studies
Top Scholarships
Since the fees for undergraduate actuarial science degrees abroad are different as per universities and colleges, not every student is capable of paying the same. One of the best ways to pay for the course is to be eligible for a scholarship. There are various scholarships available for overseas students that provide respectable perks to assist their travel and academic endeavours abroad. Here is well-known undergraduate actuarial science degree available abroad:

Sydney Scholars Awards Australia
The core mission of offering this scholarship is to help students complete their studies and prepare for the future leaders. The scholarship is offered by The University of Sydney.
Amount- Students pursuing any course will receive a grant of USD 6000 (INR 47, 76, 01) that covers tuition fees.

New Zealand Aid Program 2023 Scholarships for international students
Offered by multiple universities, the scholarship covers the entire fees of students pursuing undergraduate courses. Students who fulfil the eligibility criteria will get the grant
Amount- Students pursuing any course will receive a grant of USD 1828.11 (INR 145518.10) that covers tuition fees.

Government of Ireland - International Education Scholarships 2022
There are around 60 scholarships for undergraduate, masters and PhD students to successful candidates, both domestic and international, admitting an eligible Irish higher education institution.
Amount: USD 10,000 (INR 798325)

QS Undergraduate Scholarship
The scholarship is offered to students pursuing undergraduate courses in QS Ranked University. Candidates are required to submit a brief essay outlining how an inspirational figure has influenced their goals and way of life.
Amount- USD 10,000 (INR 79,8325)
Suggested: Top Scholarships to Study Abroad

Cost of Studying BSc in Actuarial Science Abroad
Students when applying for best actuarial science programs in the world need to also consider the cost of studying in the respective country and college. Different colleges and universities in different countries charge different fees. The cost of study is divided into two parts-

Tuition Fees
The tuition fee in top ranking universities and colleges for BSc in Actuarial Science is around- (USD 25,000- 45,000- INR 19, 90,007- 35, 82,013) per year. In countries like the UK, Spain, Italy, and others public universities charge quite less.

Cost of Living
Along with the tuition fees, students also need to consider the cost of living. On average, the cost of living that covers transportation, accommodation, food, and others is around (USD 11268.58-15024.77 INR 9, 00,000- 12, 00,000).
Suggested: Cost for Studying Under Graduation Abroad
Work Opportunities
There are good job prospects for students after completing the Actuarial Science Bachelor Degree. There are promising jobs abroad for international students. Actuary, Risk Analyst or Consultant, Insurance Underwriter are among the options of freshly graduate students. The degree may be useful when applying for positions as a financial advisor, actuary, or tax advisor, among others.
| | |
| --- | --- |
| Job Title | Average Salary Per Year |
| Actuarial Manager | USD 15,80,00 |
| Pricing Analyst | USD 68,000 |
| Financial Modeller | USD 90,000 |
| Risk Manager | USD 91,000 |
Suggested: How to Work While Studying Abroad?
Since the actuarial science undergraduate ranking is on top, more and more students are looking forward to seeking admission. It opens the door for masters and PhD. It can be a life-changing decision if you want to build your career in stats, finance and similar areas. If you wish to pursue bachelors of actuarial science abroad, do get in touch with our counselors at Yocket now.
FAQs
Ques. Which is the best country to get a job in actuarial science?
Ans: There are many, but Switzerland is the leading country that offers a great salary for experts in actuarial science.
Ques. Which countries are best to pursue a BSc in Actuarial Science?
Ans: UK and Ireland are two of the most preferred countries to pursue the respective course. Also the course fee is pretty less.
Ques. What is the overall duration of bachelors of actuarial science?
Ans: The duration differs according to the country and university. However, the average duration is 3-4 years.
Ques. What is the basic educational requirement to pursue bachelors of actuarial science?
Ans: The basic educational requirement to pursue the respective course is 10+2 passing certificate in relevant background with 50-60% marks.
Ques. Are TOEFL and IELTS required for bachelors of actuarial science?
Ans: Yes, many of the top universities abroad demand for IELTS and TOEFL scores. The score should be around- TOEFL- 80-100, IELTS- 6.5-7.0.