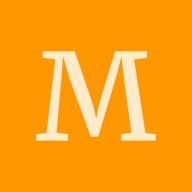 What are the Benefits Of Filling In Your Profile?
Hello Yocketeers !! Have you filled in your profile yet?
Here's the thing; filling out your profile is one of the most important parts of setting up your account.

But I Don't Know What To Write :
The best profiles are conversational, informative, and full of reasons for people to engage with you! Simply add all details as directed at each step.

Don't You Know Who I Am?
And you know why? Because you haven't filled in your profile! If you want to be easily searchable on Yocket, you need to add as much detail to your profile as possible.

Help, I Have No Friends!
Filling out your profile on Yocket means that it's easier for similar aspirants to find you in the search results and the same goes for you.

OK, Where Do I Start?!
To get started, just click on My Profile to add your details and tell the world what you're all about!

Full Profiles Add to Your Credibility Within the Community. Updating all required information in your profile will allow you to receive maximum exposure in our search results and your profile will show up at the right spot when students are looking to connect with aspirants like you.

So, get to it and complete your profile to the best of your ability!

#YocketProfile #applicationprocess #bachelors #studyabroad
Let's keep Yocket clean, warm and supportive. Kindly adhere to our Community Guidelines when sharing posts.