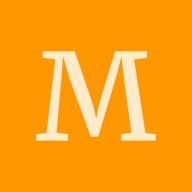 TOP 5 UNIVERSITIES IN USA FOR COMPUTER SCIENCE!
Great Universities, Beautiful Campus, Exciting Research, Practical Options and endless Opportunities. Who can miss out on that?

Here are the top 5 Universities for Computer Science in the USA!

1. MIT ( Massachusetts Institute of Technology) : Who can go wrong with this one? Computing is one of the largest majors at MIT - the Department of Electrical Engineering and Computer Science (EECS) offers many undergraduate degree programs to cater to students with varied interests.

2. UC Berkeley (University of California, Berkeley) : One of the top Universities with great programs in AI, Programming and a rapidly growing department! The Alumnus have gotten the opportunity to work on several projects!

3. Stanford University: A reputed University, great campus, endless opportunities and accessibility to Silicon Valley. (you might even be propelled to explore and innovate, all because of the 'start-up environment' of the university)

4. Ohio State University: A practical approach to education is almost like the motto for this great University. You will also have the opportunity to indulge in extra or additional activities.

5. Boston University: A relatively small yet strong department. Boston University boasts its great and research-oriented faculty. A great alumni network, great clubs, extra activities , development planning and many tech companies.

Which of these Universities are you aiming for?
#studyabroad #ComputerScience #YocketCountdown #Top5
Let's keep Yocket clean, warm and supportive. Kindly adhere to our Community Guidelines when sharing posts.