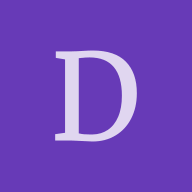 How can I build my profile to get into UCLA ?
I am in second year of my college studying BSc Computer Science. So where do I get internship experience, research experience, publish research papers, etc.
Let's keep Yocket clean, warm and supportive. Kindly adhere to our Community Guidelines when sharing posts.

Smoky Zz
Hi Dayanand UCLA will be in preferred list of every IIT/NITians among whom you won't be Preferred over and since GRE is Waived off, You should atleast have a CGPA of 9.2+. Most Colleges in USA require a 4 Year course Degree for an Engineering Masters, Especially CSE as It's the Best Masters degree in USA and looking into Your Profile, You have a lot of Short Comings for, forget top 10 even Top 30 ... See more