Currently in Class 12th PCM (DPS, Ranchi). Got 99.2% in Class 10th. President of the Student Council and Headboy, Jharkhand Election Commision Debate Competition winner, and IIT-B Techfest Zonal Level Award Winner
I just wanted to know which universities should I aim for (considering that i get 95 in Class 12th) in USA, Canada and Australia for CS Undergrad (aiming for Sep 2023 Intake) and also which exams should I give (for respective countries) and also what scholarships can I get?
Let's keep Yocket clean, warm and supportive. Kindly adhere to our Community Guidelines when sharing posts. Hey! You can definitely aim for ivy leagues in the USA considering that you have such an impressive application. There are SAT scholarships if you get good SAt scores. Each University has merit based and need based scholarships. You need to do a bit more research on what scholarship you can avail from where. For the USA - You need to give the SAT or the ACT, the english proficiency tests (IELTS, ... See more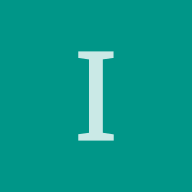 Hi , first of all kudos for your 10th grades And I've decided to take science stream and want 90+ grades but my maths and physics is not that good how should I study to get these grades ? See more
I'm also planning to go for Australia in Computer Science and Specific field in your mind?