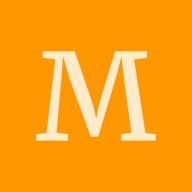 Can you please help me with some safe, target and ambitious universities as per my profile.
Hi Everyone.
My Profile:

IELTS: 7.5
GRE : 323
B-Tech in Mechanical Engineering
College: IIT DHANBAD (8.92 GPA)
10th Marks: 9.2 GPA
12th: 91.4 %
Work Experience:
Total 5 years (approx.)
Work Profile: Working as Mechanical Maintenance Engineer in ONGC Offshore oil platform, continuously working with rotary equipment machines.

Projects; 02 (related to mechanical field)

Can u also guide me of any course related to my field i.e. rotating equipment engineer (my work is with gas turbines, pumps, compressors, engines, etc.).

Please suggest me some good universities related to Ms in mechanical engineering (or rotary equipment specialisation).

Thanks & Regards
Manoj Mehta
#masters #ms
Let's keep Yocket clean, warm and supportive. Kindly adhere to our Community Guidelines when sharing posts.

Hi, You can look into the following universities in no particular order: University at Buffalo SUNY University of Pittsburgh IOWA state university Boston University You can go through the yocket free tool at https://yocket.com/college-finder/masters The tool predicts the colleges suitable for you based on your profile and categorizes them into three categories namely, safe, ambitious, target. I... See more
Vijaya Lakshmi K
Hello Manoj, You have a very strong profile in terms of academic background, exam scores and work experience. Once you decide the countries where you want to pursue master's selection of universities would become easier. As you have mentioned US and Germany as your location preferences here are lists of good universities according to them - USA Tufts university University at Buffalo SUNY Uni... See more