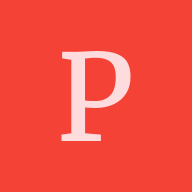 university selection
I am planning to do my masters in computer science in fall 2023.
My profile is:
%: 75.92
GRE- 317( v-150, q- 167)
TOEFL- 100
research papers - 0
work experience: 15months
internships - 1 internships( total of 3 months)

Please suggest me some universities that would be
appropriate for me.
Let's keep Yocket clean, warm and supportive. Kindly adhere to our Community Guidelines when sharing posts.
Vijaya Lakshmi K
Hello Prakriti, As you have mentioned US as country preference in your profile, here's a list of US universities you can look into for CS - 1) Boston University 2) Northeastern University Boston 3) Stony Brook university 4) University of Pittsburgh 5) University of Illinois at Chicago 6) University of Miami 7) Indiana University Bloomington Further, you can use the Yocket College finder ... See more