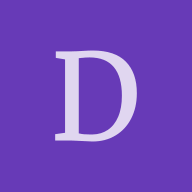 Suggest me any fully-funded scholarship or a certain procedure to get admission in the universities of UK.
I am Dhruv Chakravarty Nath from Uttarakhand (India) and I have pursued my graduation in Mechatronics Engineering from the University of Petroleum and Energy Studies (UPES), Dehradun, India.
I have recently completed my graduation last month, and I am planning to pursue MS in Robotics with Artificial Intelligence in upcoming 2023 January intake.
Actually, I have heard that if you have a decent number of publications then you can get fully funded scholarship.
I have publications like "IoT integrated with Solar Panels" which is a review paper and I have a research paper which is related to the home electricity meters to avoid the fraud/tempering of the data and I have developed India's Economical Ventilator for social work and being awarded by the Chief Minister of Uttarakhand in 2021.
I have some utility patents like "AI-based Movable Smart Wash Basin with Smart Dustbin and Sanitized Urinating Plate" and some other design patents like "Smart Covid Mask" and "Intelligent Solar Lounge".
Actually, I am an artist (singer) too and I do shows in different cities in uttrakhand, so I dont have any problem to communicate and represent myself.
As a mechatronics engineering student, I am highly interested in Robotics and AI, as I have surrendered my whole career to this field, so I really want to work and pursue masters in UK. I am trying for Glasgow university.
And to be very honest, I cannot afford MS from any university as I am financially challenged and don't belong to a wealthy family. So, I humbly request, if anyone can suggest me any fully funded scholarship or a certain procedure to get admission in the university of UK, it would be really helpful for me.

Thank you!
You can ping me - dhruvcnath@gmail.com
Instagram- dhruvchakravarty28
.
.
.
.
.
.
.
#masters #ms #UK #scholarships #glasgow
Let's keep Yocket clean, warm and supportive. Kindly adhere to our Community Guidelines when sharing posts.

A D
Hi, Impressive research work. Since your primary priority is funding, I would suggest you select a university where the professors also have a similar research work that is similar to your patents, and research publications. Select publications journals such that the journal is published in the country you are planning to apply, that way there is a much higher probability that the professor will k... See more