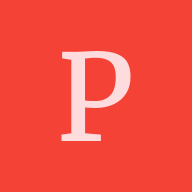 Should I go for MS in IT at ASU, MS in CS at CSU Sacramento, or UT Arlington?
I don't really like Information Technology syllabus at ASU but it's reputed! But ASU is very reputed. On the other hand, I have California university which is a good location and fees are comparatively low. What should I opt, I am confused. Can someone help?
#computerscience #csusacramento #mas #master #ASU
Let's keep Yocket clean, warm and supportive. Kindly adhere to our Community Guidelines when sharing posts.

Smoky Zz
Hi Prayag Since You have Mentioned That You Don't Like The Syllabus, Reputation of a college won't matter if you can't land a job because You Didn't Study the Subjects Which were Relevant to your Interests. So Go For UT Arlington as it has a reputation for Computer science and it is better ranked than CSU, You can definitely land a Job in California or even Move to Dallas as it's just 30 min Drive... See more