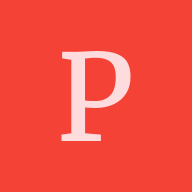 Need suggestion on the course that I'm opting
Profile: Btech- ECE- 8.5 CGPA Work Ex- Manual tester- 2.7 years GRE/IELTS- Yet to give Planning for fall 2023 intake Opting for CS course in US. Is it a good choice ? If yes plz suggest some good universities.
Let's keep Yocket clean, warm and supportive. Kindly adhere to our Community Guidelines when sharing posts.
Thanks a lot Vijaya Lakshmi. So I have a chance to get into CS in the above mentioned universities though I had 2.7 years of work ex in manual testing(with no coding in it) and though my background is ECE ? See more
Vijaya Lakshmi K
Hello Priyanka, MS in computer science is a good option to pursue. It is one of the most sought out courses and has high competition as well as opportunities. You can find different specializations in CS as well. If you are interested in the course it is a very good choice for masters in US. You can read further about this using - https://yocket.com/courses/masters-in-computer-science-abroad . Pl... See more