How much we need for study abroad ?
I want to know how much money is enough for study abroad because I can't afford to much fees but I want study abroad and get better career for me because in India nobody is care about interest of student. Everyone here wants to be a burden on the child of which thing they like and many institute is running for money not study they charge high fees for study . I hope you will understand my problem and think about it. If you will gave me chance of become abroad student I will read with all sincerity
Let's keep Yocket clean, warm and supportive. Kindly adhere to our Community Guidelines when sharing posts.
You can take education loan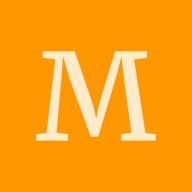 Hey Priyansh Great to see your interest in studying abroad. As for the total expenses for Bachelor's, it will be slightly higher than master considering a 3-4 year course on average. The tuition fee will largely vary based on different Unis and colleges and the course you opt to choose. To give you an idea, an Australian University - Royal Melbourne Institute of Technology's fees for Artific... See more