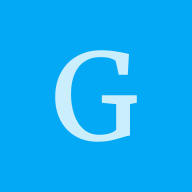 Hi folks this is my first post here ! Looking for suggestions on unis in CA 🇨🇦 based on my profile
Hi 👋 people, I've done my Bachelor's in Telecommunications Engineering(2016-2020) 7.4/10 Work-experience:2years-Present(Software Engineering) Internship: Solid 1 year Experience(Software Engineering,Graphic Design & UX/UI). Will be taking up GRE and IELTS in few months. Looking for Masters in computer science/Management information systems in Canada 🇨🇦 ... Also planning to write GRE and IELTS in few months..... What are my options based on this profile folks ?
Let's keep Yocket clean, warm and supportive. Kindly adhere to our Community Guidelines when sharing posts.

Sanika Udhoji