Hello friends, I need advice. Can you help me!
Hello friends, I need advice. I am now studying at the Faculty of Pharmacy in my country ( Egypt ) I am now in the fourth level. but I want to complete the remaining years of study in another country such as Canada, America or Germany Without going back to the first level again, I just want to complete the rest of the study and the equivalency of the academic subjects I want to know about this what are the universities that allow the completion of the study? #admissions #agriculturalengg #act #applicationprocess #accomodation
Let's keep Yocket clean, warm and supportive. Kindly adhere to our Community Guidelines when sharing posts.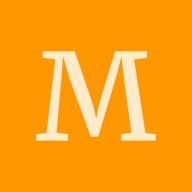 Thank you very much for your great advice Hi Omar, I would suggest you seek help from your university itself on how you can go about this. Usually having such a lateral shift between two universities in two countries is quite unheard of unless there is a student exchange program you can be a part of. If not you will have to complete your course there and apply for another degree at the higher level in Canada or USA which will be a better ... See more