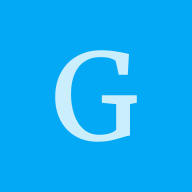 Hello All, Asking for a friend.. MS in construction management (UTA) vs MS in Construction management (ASU)
Let's keep Yocket clean, warm and supportive. Kindly adhere to our Community Guidelines when sharing posts.
Can I know your friends profile .so i get an idea of cut offs for ASU and UTA 😅
Mayank Garg
Both are good universities,Tho acceptance rate in UTA(33%) is less than In ASU(88%) also avg Sal. Pkg. is more $4000 more in UTA than ASU rest are almost same and about ranking ASU(113) UTA(38) See more

There's no data as such for visa acceptance of university on any platform. It's just found in chat of WA and Telegram channels. See more
If your Frnd have any professional experiance, i would suggest UTA otherwise aus is best one!
Nikhil Mankala Community Mentor
Both have similar visa acceptance rate. ASU - 8.5/10 UTA - 8.8/10