Collage Requirements
what are the requirements for Masters in CS for fall 2023 intake... is gre waived off for fall 23... what if doesn't meet any one of the criteria..
Let's keep Yocket clean, warm and supportive. Kindly adhere to our Community Guidelines when sharing posts.
Ketan Patil
Hi, There's a low chance that universities will waive GRE for Fall 2023. However, your focus should be on GPA centric schools if you have a good GPA. Ultimately overall profile matters but these quantitative criteria are used to filter out candidates. I would suggest you give GRE and try to score 300 or above. When it comes to requirements or criteria CS programs require you to have completed pr... See more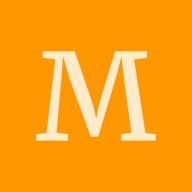 I am not sure about continuity of wavier untill fall 2023 but in universities such as SJSU Florida institute of technology NJIt University of Illinois,chicago it is waived off for spring 2023 See more
Yashu ..
Hi, some colleges continue to waive off the GRE requirement while others are still debating about it. If your GRE score doesn't meet the minimum requirements, the chances of getting an admission is very less. You will also need to give your english proficiency exam such as IELTS or TOEFL. Hope this helps! See more