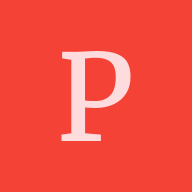 Priyanker Rao Takkalapelli
a month ago
Anyone else having problems with Yocket Premium? They're taking too long to submit evaluations for my SOPs, LORs.
I opted for Yocket Premium. Their agreement says they provide evaluation 3 days after applicant submits draft of SOPs, LORs and resumes. But it's been around 1 week and I'm not getting any response from them. They keep saying it's going on time. How is it happening on time when they're not even following their own timelines? How can I even trust them that they will help finish on time? Every day, I'm losing out on programs & admis that are on rolling basis. Is anyone else seeing delays like this with Yocket Premium? #YocketPremium
Let's keep Yocket clean, warm and supportive. Kindly adhere to our Community Guidelines when sharing posts.
Hi Priyanka, sorry for the inconvenience. We have received your email on the support and will try to resolve this as soon as possible. See more