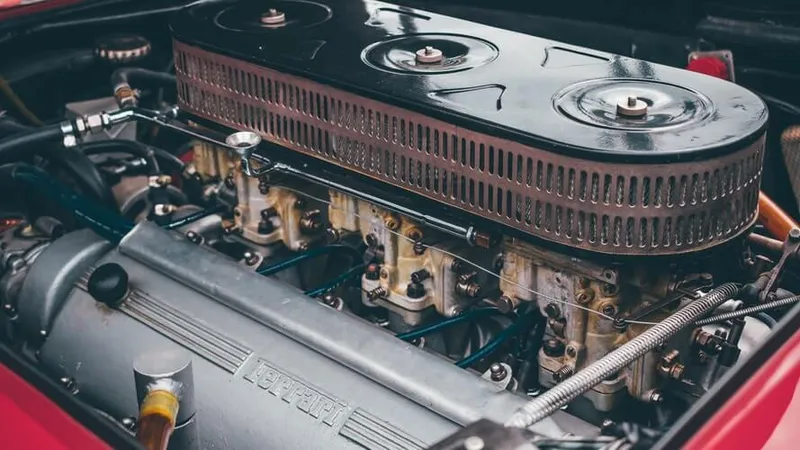 Bachelors in Mechanical Engineering Abroad
Overview
One of the oldest and broadest of the engineering fields, Mechanical Engineering is the discipline that applies Engineering, Physics, Mathematics, and Materials Science principles to design, analyze and manufacture mechanical systems.
Mechanical engineers design power-producing machines, for example, electric generators, internal combustion engines, steam and gas turbines, as well as power-using machines, such as refrigerator and air-conditioning systems.
Mechanical Engineering skills are transferable, which means they will be useful across a variety of industries and help you to become more employable. A mechanical engineer combines knowledge of Physics and Mathematics to create new devices for production.
If your interest lies in building complex machines for the use of the public, then a Bachelor's Degree in Mechanical Engineering will give you a range of skills including problem-solving, teamwork, advanced technical skills, academic writing and decision making
Course Structure
The required and elective courses you would take for Mechanical Engineering vary considerably across colleges. Below is the list of some of the core courses in Bachelor's of Science in Mechanical Engineering:-
Vector mechanics (statics and dynamics)
Strength of Materials
Theory of Machines
Engineering thermodynamics
Numerical methods
Heat Transfer
Fuels and Combustion
Control Systems
Course Subjects
Mechanical engineers are in demand in almost every sector. If you play your cards right and you may end up as one of the most employable graduates around. Following are the subjects one needs to be familiar with before a Bachelor's (BS) in Mechanical Engineering:-
Mathematics
Calculus
Physics
Chemistry
Basic Economics
Statistics
Top Specializations
Following are the major field areas:
Biomechanical Engineering. Biomechanical Engineering is focused on the application of mechanical engineering principles to human healthcare problems.
Controls.
Design.
Dynamics.
Energy Science and Technology.
Fluids.
Manufacturing.
Materials.
Core Skills
Top Skills Needed to be a Mechanical Engineer :
Problem Solving. A portion of every mechanical engineer's day involves solving client problems.
Creativity. Mechanical engineers often develop and design products.
Clear communication abilities.
Collaboration.
Mathematics.
Requirements
Secondary School Graduation Certificate with good results, particularly in mathematics, physics, and English. Applications must be accompanied by legalized English translations of all transcripts. Unofficial copies are not accepted. Please check country-specific requirements for detailed information.
English language proficiency.
No entrance examinations (except for Architecture and Aircraft Piloting program) for foreigners are needed.
For the Architecture program, the entrance test is required (example).
For Aircraft Piloting two entrance tests and First class medical certificate is required.
Top Scholarships
List of Engineering Scholarships, Grants, and Fellowships for International Students :
Orange Knowledge Programme in The Netherlands
Taiwan International Higher Education Scholarship Program
WMF Empowerment Through Education Scholarships for
Developing Country Students
York University International Student Scholarships
Holland Scholarship for Non-EEA International Students
Work Opportunities
Individuals who earn a Bachelor's in Mechanical Engineering degree are well-suited for various career options. Listed below some job opportunities:
Graduate Engineer Trainee
Technical Sales Engineer
Automotive Engineer
Control and Instrumentation Engineer
Maintenance Engineer
CAD and CAE Analyst
Business Analyst
Safety Engineer