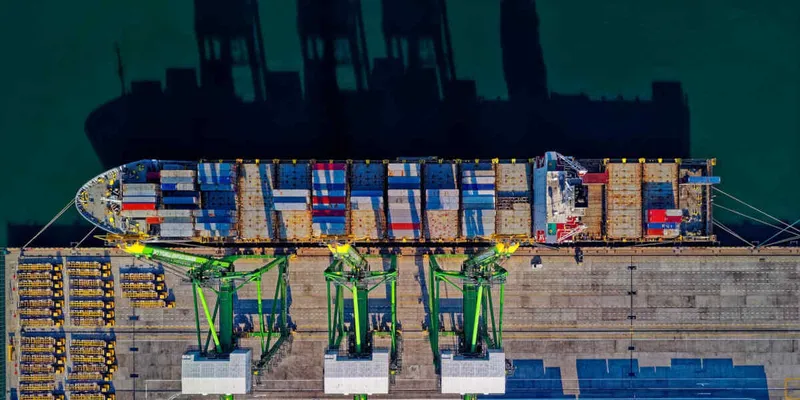 Bachelors in Industrial Management Abroad
Overview
Industrial Management is the branch of study which is focused on the creation & management of industrial systems and processes that integrates people, materials, and energy in productive ways. Industrial Management is specifically concerned with engineering-oriented industries such as textiles, steel, power, chemicals, aviation and robotics.
Simply put, it involves devising ways & methods to maximize the efficiency of production processes by determining the most economical use of workers, materials, machines, time, capital, energy, and information.
A student of Industrial Management is someone who deals with problems such as planning a company's production process on a daily basis. Keeping the technicality of it aside, these people are a lot in demand because of their professionalism, expertise, as well as their accuracy. In the event, you think this is something you can do, well then. Just read on.
Bachelor's in Industrial Engineering is the best career path you can take. You can pursue a technical or a more management-oriented path, customizing your approach to Industrial Engineering. That means your job opportunities will double. Careers can be explored in services, logistics, manufacturing, consulting and engineering services.
As an Industrial Engineer, you optimize the production and manufacturing processes. With the right education, you'll be able to solve and organize tasks like: Where should production plants be opened, so that the costs of transporting finished products to customers is minimal? How can products be distributed worldwide in a cost-efficient manner?
Manufacturing and industrial production fields are expecting a growth in people, so to remain competitive, a degree in Industrial Management is a must.
Course Structure
Bachelor's in Industrial Management is one of the most sought after courses in terms of personal growth and career growth opportunities. Listed below are some of the core courses in a Bachelor's in Industrial Management degree:
Industrial Engineering and Management
Operations Research
Production Planning and Control
Organizational Behavior
Finance
Operations Management
Marketing and Strategy
Business Planning
Course Subjects
Industrial engineers try to solve the problems by using scientific management techniques along with mathematical concepts. Following are the prerequisite subjects for a Bachelor's in Industrial Management:
English
Mathematics
Statistics
Basic Economics
Top Specializations
Top specialization :
Production
Computer selection
Materials handling and distribution
Human resources (training and industrial relations in a technological environment)
Energy conservation
Financial planning and control
Marketing management
Technological innovations and product planning.
Core Skills
The skills gained from a Industrial Management degree are likely to include:
An understanding of how organizations operate.
Strong communication skills (oral and written)
Analytical and critical thinking.
Problem solving.
Decision making.
Logical thinking.
Presentation and report writing skills.
Top Scholarships
TOP Industrial Management SCHOLARSHIPS :
IMA MEMORIAL EDUCATION FUND SCHOLARSHIP AND
STUART CAMERON & MARGARET MCLEOD MEMORIAL SCHOLARSHIP
AACE INTERNATIONAL SCHOLARSHIP
AFTERCOLLEGE BUSINESS STUDENT SCHOLARSHIP
AGORAPULSE SOCIAL MEDIA MANAGEMENT SCHOLARSHIP
AICP SCHOLARSHIP PROGRAM
ASIAN WOMEN IN BUSINESS SCHOLARSHIP
BRIGHTEST MINDS MBA SCHOLARSHIP CONTEST
COGNIZANT ACCELERATE DIVERSITY SCHOLARSHIP PROGRAM
Work Opportunities
Over the past years, a Bachelors in Industrial Management has become immensely popular among students. The course offers diverse job opportunities. Listed below some of the job opportunities:
Industrial Production Manager
Construction Manager
Production Manager
Operations Manager
Purchasing Manager
Quality Assurance Control Manager
Organization Transformation Consultant