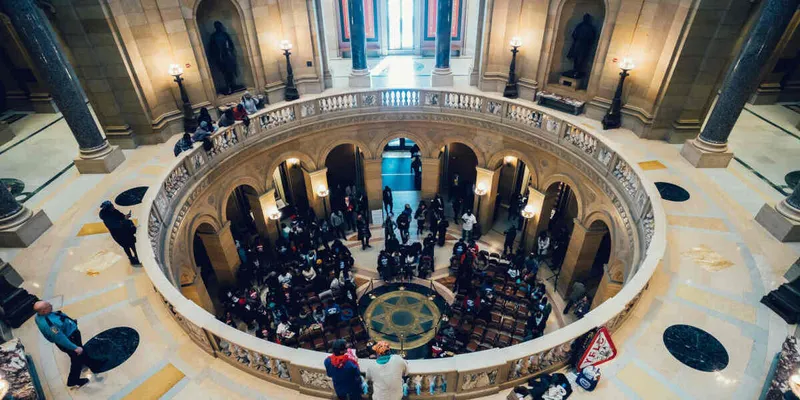 Bachelors in Political Science Abroad
Overview
"Political Science focuses on the theory and practice of government and politics at the local, state, national, and international levels. It traditionally meant understanding how rulers are chosen, and studying how governments take decisions and decision-making processes are organized.
Political Science is useful to both leaders and the citizens. As it is important to always be aware of our rights such as the right to vote, constitutional rights, this is a very important area of study. Hence, Political Science explores what a better political world would look like and how we can create it.
Political Science is one of the most important disciplines in current times. A Bachelor's in Political Science will help in analyzing the decisions of the government and give an idea of what makes a country move ahead. It is an important field of study for both the common man and the leaders of the world as it is the analysis of everything that goes around in the world politically.
A Bachelor's degree in Political Science builds in-demand job skills, such as critical thinking, research, and analytical abilities. These skills help graduates succeed in a variety of fields, including working in politics, the government, and the corporate or nonprofit sector. Many career paths require a Bachelor's degree, and a Liberal Arts major like Political Science helps professionals advance their careers and increase their earning potential.
The employment of Political Science is projected to grow 6 percent from 2019 to 2029.. Increased demand for public policy analysis in government, private and non-government organizations will also support employment growth with this degree.
"
Course Structure
Bachelor's in Political Science helps students gain hands-on experience in this field. Political science has many branches and sub-branches; Below is the list of core courses in Bachelor's of Political Science:
Introduction To Comparative Politics
Philosophy Of Feminism
World Politics
Introduction To Labor Studies
The Concept Of Political Power
Political Science As A Social Science
Modern Political Campaigns
Dynamic Society And Global Flashpoint
Communications In International Relations
Course Subjects
In Political Science, subjects cover the general news you hear on the news, be it national and international. Following are the subjects required for Bachelor's in Political Science:
English Language
Government
Literature in English
Sociology
History
Anthropology
Top Specializations
The undergraduate political science curriculum at Duke is divided into six fields of study :
Normative Political Theory and Political Philosophy (N) ...
Political Behavior and Identities (BI) ...
Political Economy (PE) ...
Political Institutions (PI) ...
Political Methodology (M) ...
Security, Peace, and Conflict (SPC)
Core Skills
SKILLS AND ABILITIES :
Planning and Development Skills. Making projections. ...
Research and Quantitative Skills. Developing research designs and models. ...
Analytical Skills. ...
Communication Skills. ...
Planning and Development Skills. ...
Research / Quantitative Skills. ...
Analytical Skills. ...
Communication Skills.
Requirements
Basic Admission Standards for International Students means you may need the following:
An approved evaluation / translation of official transcripts (the National Association of Credential Evaluation Services maintains a list of approved service providers)
Test of English as a Foreign Language (TOEFL) score of 61 iBT for undergraduates (173 computer-based, 500 written), or IELTS scores of at least 6.0 in lieu of TOEFL. Graduate students should have a TOEFL score of at least 79, 6.5 for IELTS.
Secondary-school transcripts
Post-secondary transcripts
Official transcript from all previously attended universities or colleges
Top Scholarships
Political Science scholarships 2021 - 2022
Korean Government Self Finance Support Announced
The South Asia Scholarship - University of Dundee UK 2021-2022
New Zealand Aid Programme 2021-2022 Scholarships for international students
Global Korea Scholarship - Funded by Korean Government
Romanian Ministry of Foreign Affairs international awards
Friedrich Ebert Stiftung Scholarships
Work Opportunities
Individuals who complete a Bachelor's in Political Science degree are well-suited for various career options. Below are some of the job opportunities listed:
Professor
Policy Analyst
Legislative Assistant
Public Relations Specialist
Market Research Analyst
Political Consultant