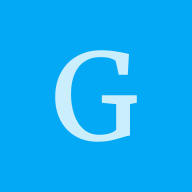 MS IN CS OR SE?
I want to pursue my career in MOBILE APPLICATION DEVELOPMENT. I have internships and projects in related field.
SHOULD I PURSUE MS IN COMPUTER SCIENCE OR SOFTWARE ENGINEERING in USA ..... which of these domains will be a perfect fit for me? Do they both value same status after MS for job searching?
I want to shortlist universities for Fall '23 ... pls help me with making things clear .
Let's keep Yocket clean, warm and supportive. Kindly adhere to our Community Guidelines when sharing posts.

A D
Hi, Both MS in CS and MS in SE are equally good. You won't have a problem going with either one. SE has more drilled-down software-related subjects. I would recommend you MS SE for mobile applications. Please consider completing your profile on yocket for a better response. You can shortlist universities using the college finder feature on yocket. The good thing about this is that it will consid... See more