Friedrich-Alexander-University Erlangen-Nürnberg
Friedrich-Alexander-University Erlangen-Nürnberg
Bavaria, Germany
Public University
Established in 1742
Established in 1742
When in doubt...
Share to solve! Chat with 670+ similar aspirants!
About
Founded in 1743, FAU has a rich history. It is a strong research university with an international perspective and one of the largest universities in Germany, with 38,771 students, 261-degree programmes, 4,000 academic staff (including over 579 professors), 199.64 million euros third-party funding, and 500 partnerships with universities all over the world. Teaching at the University is closely linked to research and focuses on training students in both theory and practice to enable them to think critically and work independently. The research itself also strikes the perfect balance between a theoretical approach and practical application. In winter semester 2014/15 around 39,085 students (including 3,556 foreign students) enrolled in the university in 239 fields of study, with about 2/3 studying at the Erlangen campus and the remaining 1/3 at the Nuremberg campus.
FAU's outstanding research and teaching are reflected in top positions in both national and international rankings, as well as the high amount of DFG funding which its researchers are able to secure. Globally, the University ranked 299th according to QS World University Rankings. More so the University ranked 191-200th in Graduate Employability Ranking.
---
Cost of Studying at Friedrich-Alexander-University Erlangen-Nürnberg
Get unsecured loans up to Rs. 75 lakhs!
Get interest rates as low as 7.99%
5000+
students availed education loan
3000 Cr+
loan sanctioned till date
100% Finance
- No margins!
---
Living expenses
Average living expenses (Bachelors)
€8,544
Average living expenses (Masters)
€8,544
Average on-campus living expenses
€5,916
College
Finder
Know universities that fit you best!
Take us through your profile, study preferences, strengths, and weaknesses and we'd find you universities that are tailor made for you, instantly!
Courses
Find the updated list of courses available in this university
Related Discussion for the Universities
Ask, post and discuss!
Have a question? Ask and discuss with your fellow aspirants! Did anyone got I20 for Master's in Businness Analytics at FAU.
FAU or UNH which University is best
I got admit from both the universities which is best out of them
I got admitted in FAU did anyone is from the same University text me back if you do?
I want to know about Course curriculum easy or tough , part times, clg to house transportation, fees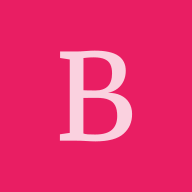 I've applied FAU for Spring 2023 intake it's been a two months and no Desicion from FAU. Anyone got admitted FAU 2023?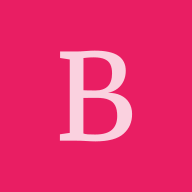 I've applied FAU for Spring 2023 intake it's been a two months and no Desicion from FAU. Anyone got admitted FAU 2023?
Campus
Number of campuses the university has
1
Campus locations

Bavaria
---
Faculty
University Faculty:Student Ratio
1:61
Contact
---
Email
welcome-students@fau.de
Address
Schloßplatz 4, 91054 Erlangen, Germany
---