PhD in Curriculum and Teaching
Curriculum and Teaching ,
Department of Educational Instructional and Curriculum Supervision
Discuss this course with fellow aspirants!
Overview
PhD in Curriculum and Teaching at the prestigious Syracuse University is a prestigious degree that offers in-depth learning in Educational Instructional and Curriculum Supervision. Being a renowned university, Syracuse University receives enough funds to ensure the best education facilities for its students across all programs. This doctorate program offered full-time primarily focuses on the practical implementation of fresh ideas through rigorous study and research. The students are encouraged to add new aspects and findings to the existing area of knowledge.

PhD in Curriculum and Teaching at Syracuse is ranked globally by estimated organisations. Such recognition speaks volumes about the course's importance and effectiveness in the present scenario.

The top-notch faculty, modern facilities, and the aura of creativity and innovation in the Syracuse campus is a life-changing experience for the students looking forward to kickstarting or upgrading their careers. Overall, a PhD in Curriculum and Teaching at Syracuse University is an excellent opportunity to grow into a learned professional and bring new developments in the world.
Course Highlights
---
Educational Instructional and Curriculum Supervision
---
Delivery medium
On Campus
---
Get unsecured loans up to Rs. 75 lakhs!
Get interest rates as low as 7.99%
5000+
students availed education loan
3000 Cr+
loan sanctioned till date
100% Finance
- No margins!
Admissions
---
Application Deadline
Rolling
Pre-Requisities
---
Find all the GRE waived off courses by applying our quick filter!
Yocket's Counsel
University & Course Shortlisting
Visa & Scholarship Mentoring
Related Discussions
Ask, post and discuss!
Have a question? Ask and discuss with your fellow aspirants!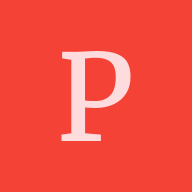 Profile Evaluation for Syracuse University
CGPA - 2.83/4 Computer Engg
IELTS - 7.5
Experience -
1 year - Pre-sales and R&D Engineer intern and
1.9 year ongoing at AWS
Multiple awards at AWS
4 Projects and 9 Clo...
Show more
Apartment 4bhk 1.5 baths fully furnished
Lands on JFK on Aug 14 | Syravuse University | Looking for futher transportation to Syracuse University
If Anyone landing on JFK on Aug 14 evenjng and looking for further transportation to Syracuse University kindly DM me, #syracuseuniversity #syracuse
Syracuse Fall 2022 roommate/housing hunt
Syracuse Fall 2022 Housing/Roommate If you are still searching for housing/roommate fill out this form and you will get a WhatsApp group link at the end which will have students looking for the same. ...
Show more