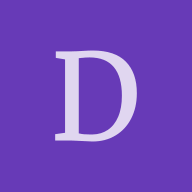 Will there be significant difference in job search for someone with 1 year vs 2 year work experience in USA?
I'm planning MSBA in USA for Fall 23 by which I will have 1 year of work ex. If I plan for Fall 24, I would have 2 years of work experience. Will it make much of a difference? #msba
Let's keep Yocket clean, warm and supportive. Kindly adhere to our Community Guidelines when sharing posts.

Hi, work experience is not necessary to pursue an MSBA program. The programs are usually structured to cater to people from all backgrounds and all levels of work experience, unlike an MBA program where work experience is a must. Hope this helps! See more