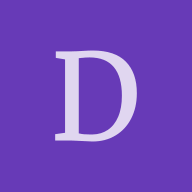 Profile evaluation for Masters in Management/MBA
Hi!
Looking for recommendations for Masters in Management or MBA in Singapore
- Undergraduate : B.A. Economics
- CGPA-9
- GRE-305 ( verbal-148,quant-157)
- No work experience
- One research paper

Thanks in advance

Would be good to connect with others pursuing similar interests as well!
Let's keep Yocket clean, warm and supportive. Kindly adhere to our Community Guidelines when sharing posts.

Hi, here are few unis to consider: National University of Singapore PSB Academy East Asia Institute of Management You could also look into the university shortlisting by yourself for different courses and countries by yourself on the Yocket's College Finder tool https://yocket.com/college-finder Also, to connect with similar aspirants, use this link: https://yocket.com/connect Hope this helps! See more