Is MS in Finance a STEM degree?
Has anyone got an idea whether the Masters in Finance from US universities is classified as STEM or not?
Let's keep Yocket clean, warm and supportive. Kindly adhere to our Community Guidelines when sharing posts.
i am applying for fin stem degree, do not just visit the website but mail them and ask specifically whether it is stem or not also, stem title being removed-added and again removed for many universities by usa government so keep it in that mind,for more info dm me See more
Hitesh Vijan Community_Mentor
Depending on the math, programming, statistics courseload in the curriculum, an MS in Finance may be classified as STEM. Most MS Finance programs with concentrations in quantitative finance, econometrics, analytics, risk/stochastics, etc. are classified as STEM degrees. For Example MSF program at UIC - University of Illinois Chicago is classified as STEM; the University of Houston - MS in Finance ... See more
Sai Chaitanya Bhagavatula
Yes. But only a few universities provide stem designated MSF. Do check and apply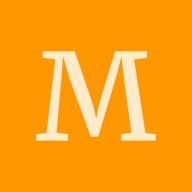 Yes, most unis have classified it as a STEM program.