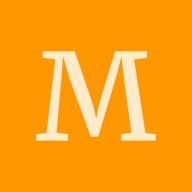 Could anyone please suggest a best one for MS in CS in US for my profile from the universities below?
Profile: CGPA: 8.3 Backlogs: Nil GRE: NA Duo-lingo: 125 Work Experience: 6Y List of Universities: 1.Florida Atlantic University 2.Valparaiso University 3.Saint Luis University 4.University of Illinoise Springfield 5.Wright State University 6.University of Memphis 7.University of Missouri Kansas City
Let's keep Yocket clean, warm and supportive. Kindly adhere to our Community Guidelines when sharing posts.

Hi, most of the universities are on same level considering the overall aspects. Saint Louis University is the toughest to get into as the acceptance rate is competitive. You could also look into the university shortlisting by yourself for different courses and countries by yourself on the Yocket's College Finder tool https://yocket.com/college-finder Hope this helps!!! See more