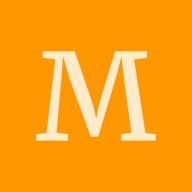 Can anyone suggest universitiesfor cs in ms for spring intake 23 From ece background to cs No gre Ielts:7.5 Gpa:8.18 Arrears:2
Let's keep Yocket clean, warm and supportive. Kindly adhere to our Community Guidelines when sharing posts.

Hi, You can look into the following universities in no particular order: UNCC, NCSU, NJIT, SHU, FAU and so on. You can go through the yocket free tool at https://yocket.com/college-finder/masters The tool predicts the colleges suitable for you based on your profile and categorizes them into three categories namely, safe, ambitious, target. I would suggest you to apply for atleast 2 colleges from... See more

Yashu ..
Hi, You can look into the following universities in no particular order: UMBC, UNCC, UTA, NEU, Syracuse, GMU and so on. You can go through the yocket free tool at https://yocket.com/college-finder/masters The tool predicts the colleges suitable for you based on your profile and categorizes them into three categories namely, safe, ambitious, target. I would suggest you to apply for atleast 2 coll... See more