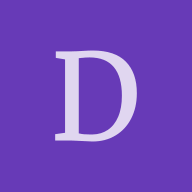 Best course/unis in the USA with the highest ROI to get into job roles like Business/Data Analyst, Business Intelligence and other analytics roles without work experience.
GRE: 315 IELTS: 8.0 GPA: 8.4 Internships: 3
Let's keep Yocket clean, warm and supportive. Kindly adhere to our Community Guidelines when sharing posts.

Smoky Zz
Hi Dhruv Since you have mentioned that you aim to get into Analytics field of work and have no work experience , You Can Either Try For Engineering Management or MIS (May Require Work Exp for some Colleges) 1. Suny Buffalo (MIS) 2. NEU (MIS) 3. SDSU (MIS) 4. TAMU (MEM) 5. ASU (Industrial Engineering) 6. USF (BAIS) 7. Purdue (BA) See more